10 Actors Who Appeared In Star Trek AND Star Wars
7. Ian Abercrombie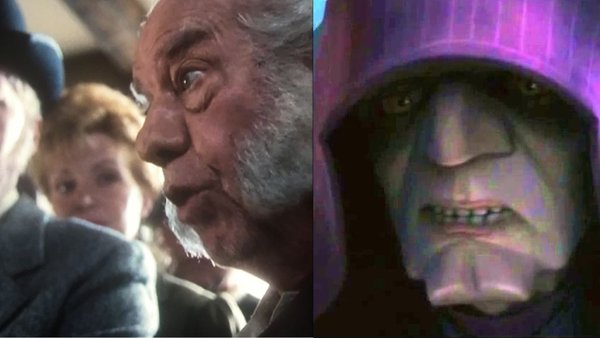 Ian Abercrombie was a celebrated actor who appeared in Star Trek: Voyager. He played The Abbot in Someone To Watch Over Me, and also Milo in Spirit Folk (which, to be clear, this writer does not hate and this writer is Irish!)
He brought a sense of fun and vitality to the part, running around with Richard Riehle's Seamus. However, his voice acting would take a much darker turn in Star Wars.
In The Clone Wars film and TV series, he voiced Emperor Palpatine, for the first five seasons. He passed away before he could complete work on the series, being replaced by none other than Tim Curry.
Reviews at the time said that Abercrombie's Palpatine was better than Curry's - which is extremely high praise for any actor to receive!