10 Actors Who Changed Their Entire Image In One Movie
9. Zac Efron - Bad Neighbors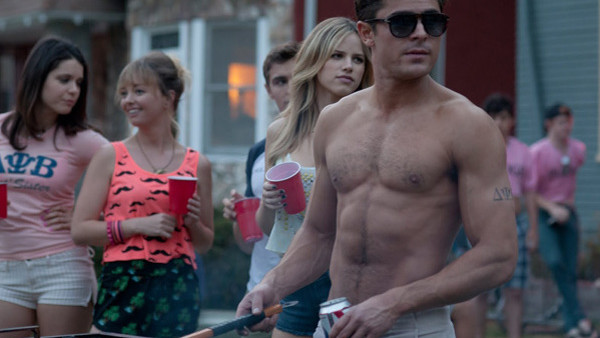 Zac Efron has had one of the most dramatic image transformations of any actor in recent years. After a brief hiatus, Efron has come back in full force at the box office, starring in some big blockbusters and modern cult classics. But his reputation in the early 2000s was a vastly different one.
Many people remember Efron as Disney's wholesome poster boy. After starring in tween movie High School Musical, Efron remained as the cute crush for teenage girls, one which he struggled to shake. After starring in two sequels of High School Musical, he also appeared in 17 Again and Hairspray, both of which cemented him as the tween heartthrob.
But then Bad Neighbours hit cinemas.
Here Efron played Teddy, a fraternity house leader whose world revolved around parties, drinking, drugs and sex. In the years following, Efron starred in a string of raunchy, late-night comedies such as Dirty Grandpa, We Are Your Friends, Mike and Dave Need Wedding Dates and Baywatch. Efron played charming characters with a darker edge, usually involved with drugs and sex, the complete opposite of Troy Bolton's clean cut image.