10 Actors Who Could Replace Ezra Miller As The Flash
8. Tanner Buchanan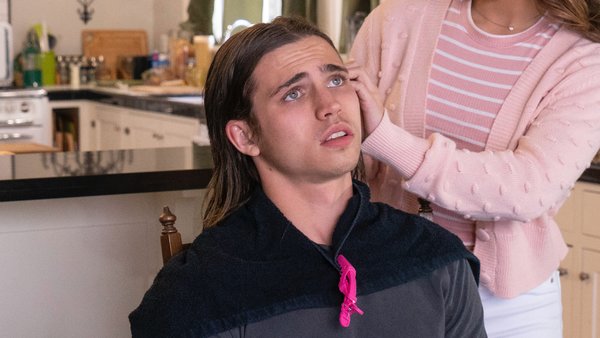 Cobra Kai star Tanner Buchanan's career is at a point where it's ripe for a breakout role like The Flash. Buchanan's career started in 2010 and has mostly consisted of television roles, both in episodic TV and TV movies. It was his performance as Leo Kirkman in the Kiefer Sutherland-led series Designated Survivor that brought a new level of attention to the actor.
In 2021, Buchanan got his first real taste of being a leading man in the forgettable remake of She's All That (titled He's All That). Luckily for him, this all led to Tanner being cast as Robbie Keene in the Netflix series Cobra Kai. As the estranged son of Karate Kid antagonist Johnny Lawrence, Buchanan convincingly portrays the struggle of a teenager hating his father, yet desperately seeking his approval through karate. Buchanan not only plays a major role in the show, but had to physically prepare for the part of a karate champion.
Buchanan has shared his gruelling Cobra Kai workouts online. It's clear that he's not afraid to work hard, and he looks legitimate in action scenes. Onscreen, he can fight and he can emote-ingredients for a quality Flash.