10 Actors Who Hated Working On James Bond Movies
6. Teri Hatcher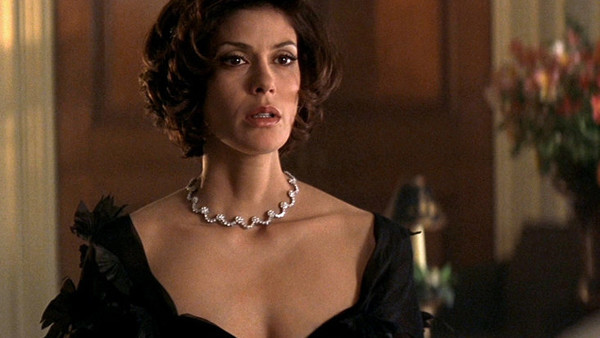 Teri Hatcher was quite the starlet before 1997's Tomorrow Never Dies hit the big screen with her roles in MacGyver, L.A. Law, Quantum Leap, Tales From The Crypt and Lois & Clark: The New Adventures Of Superman. In Tomorrow Never Dies, however, she played 'Bond Girl' Paris Carver, ex-lover of James Bond and present wife of media tycoon Elliot Carver.
Since starring in Tomorrow Never Dies, Teri Hatcher has gone on the record stating that the role gave her no joy at all. "It's such an artificial kind of character to be playing", she said, "you don't get any special satisfaction with it", and she admitted she gained more satisfaction from being in 1989's Tango & Cash. Unfortunately for Hatcher, the 'bond girl' curse hit her as well as post-Tomorrow Never Dies, she hit a career stagnation until 2004 where she landed the role of Susan Mayer in Desperate Housewives.
Teri Hatcher's foul distaine towards the role was definitely felt on set, as Pierce Brosnan had a really hard time trying to deal with Hatcher's mood during filming. Reportedly, they kept on having numerous rows behind the camera as Brosnan was tired of Hatcher turning up late on set, even though she was pregnant and had morning sickness. "I must admit I let slip a few words which weren't very nice" Brosnan admitted after the fact.