10 Actors Who Were Directed By Their Husbands
8. Emily Blunt W/ John Krasinski - A Quiet Place 1 & 2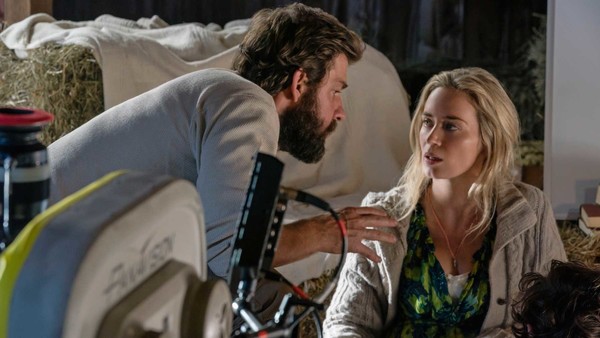 Moving on from Pam Beesly to Jim Halpert... John Krasinski and Emily Blunt have been married since 2010 and have worked in a couple movies together since tying the knot. They appeared in 2011's The Muppets and provided their voices for Animal Crackers (2017).
The hopefully future Mr. & Mrs. Fantastic came across the script for A Quiet Place and immediately signed up to be co-stars and producers. After some encouragement from his wife, Krasinski decided to direct the horror flick as well. As we all know, the movie did pretty well and we're even being treated to a sequel later this month.
A Quiet Place II will continue the story of the Abbott family and their struggle with sound-sensitive alien predators.