10 Actors Who Will Definitely Ruin Upcoming Movies
9. Jared Leto - Morbius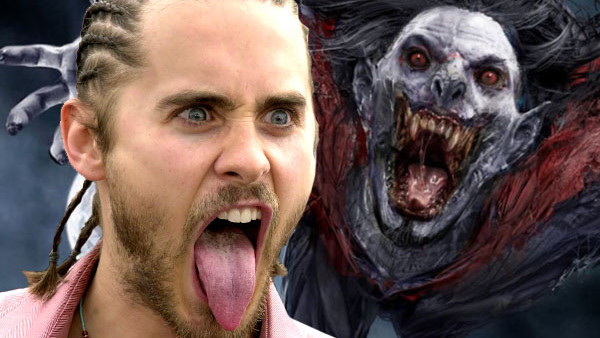 Jared Leto is a prodigiously talented actor. He's an Oscar winner - and rightly so - and has done great work across a spectrum of roles asking a variety of different things of him. Unfortunately, there's also more than a slight whiff of the Johnny Depp about him these days.
That is to say, he can pull in audiences by name power alone (largely thanks to the cult-like profile he's manufactured around his 30 Seconds To Mars work), but he has a tendency now to over-sauce the pudding. Or over-ham. Or over-egg it. Either way, there are too many things in his pudding.
On the back of his... divisive performance as the Joker in Suicide Squad and his so-hip-it-hurts appearance in Blade Runner 2049, he's tackling Sony's biggest gamble in Morbius. If he's not kept within tight performative boundaries by his director, this could be another Joker disaster as he replaces smart observations with wild idiosyncrasies and weirdness. Unfortunately, the role speaks to that sort of combination a little too much to hide the potential issues.