10 Actors You Didn't Realise Played Batman
9. Robert Lowery - Batman And Robin (1949)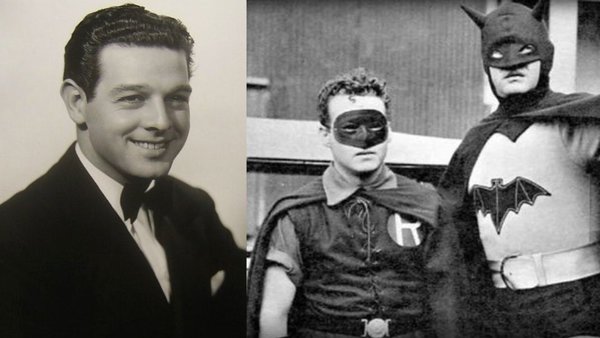 After the success of the Batman serial, Columbia Pictures created another 15-part series called Batman and Robin. Similar to its predecessor, this serial has little connection to the source material. This time around, Gotham's prized crimefighters faced a hooded scientist called The Wizard hellbent on taking over the city.
Instead of asking Lewis Wilson back to reprise the role of Batman, the studio cast Robert Lowery. With his 6ft 1 frame and burly physique, Lowery looks like the perfect candidate to play Bruce Wayne. It's also worth mentioning that Lowery starred in The Mark of Zorro. Because Zorro was the inspiration for Batman, Lowery seems like he was predestined to play the iconic superhero.
Unfortunately, it's hard to take Lowery seriously for one reason - his mask. Since his face covering was tailored for Kirk Alyn (who portrayed the lead role in the 1948 Superman serial) it didn't fit Lowery, making him look ridiculous in every scene.
Lowery went on to appear alongside George Reeves in The Adventures of Superman years later, making him the first Batman actor to star in another DC property. (The two also appeared in a propaganda film called Sex Hygiene but it's best not to mention that.)