10 Awful Movies Peaky Blinders Actors Want You To Forget
9. Paul Anderson (Arthur Shelby) - Robin Hood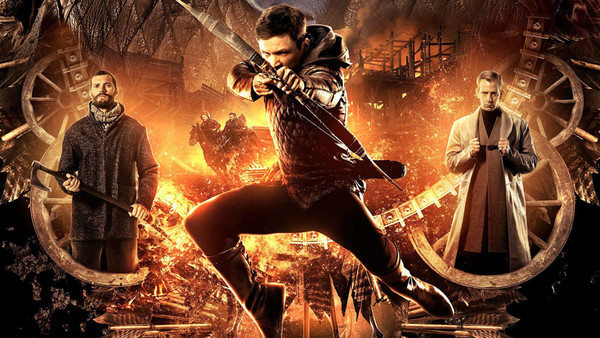 Even though Cillian Murphy is phenomenal as Thomas Shelby in Peaky Blinders, it doesn't stop Paul Anderson stealing every scene as his cantankerous brother, Arthur Shelby. If you're a fan of the character, you may be tempted to see more of Anderson in the 2018 adaptation of Robin Hood, which was made by Peaky Blinders' original director Otto Bathurst. Considering this blockbuster stars Taron Egerton, Ben Mendelsohn, Jamie Foxx, and F. Murray Abraham, one wonders how it could possibly fail?
And the answer is, very badly.
Similar to Guy Ritchie's King Arthur, Robin Hood tries to reinvent itself while simultaneously relying on a very tired formula. All of the characters feel one-note, the dialogue screams first draft, and it's clear the action sequences were butchered in the editing room.
If you were expecting Anderson to make the film more tolerable, you'll be disappointed to learn he plays a grunt with typical dialogue like, "I want him alive", "After them!" and a lot of "ARRRGHH!"
Since Bathurst worked with Anderson before, it makes one wonder why he cast him in a role where he doesn't get to showcase his potential.