10 Best Lightsabers In Star Wars History
10. Asajj Ventress' Lightsabers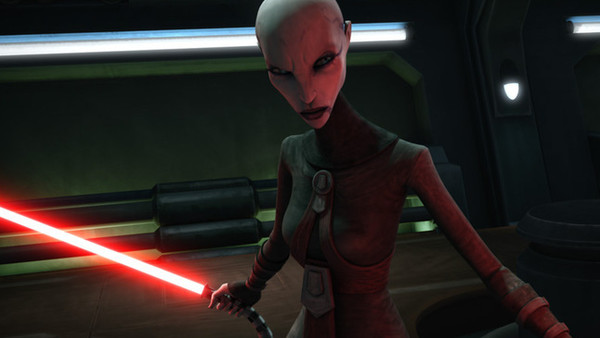 First introduced in Genndy Tartakovsky's criminally overlooked Clone Wars cartoon, Asajj Ventress has gone on to become a fan-favourite staple of the new Expanded Universe canon, owed in part of course to the strength of the character, but also to her brilliant aesthetic.
It's a look made even better by her choice of weaponry: two curved red sabres gifted to her by Count Dooku. Ventress' dual-wield can also be switched up into a double-bladed style ala Darth Maul, switching up an already threatening posture with a look bound to evoke Naboo-themed nightmares for a certain Kenobi.
Ventress switched up her weaponry in the closing episodes of the 2008 Clone Wars series, and Christie Golden's Dark Disciple - a phenomenal epilogue to that series - saw the former Sith assassin opt to use an old yellow blade, formerly used by a Jedi Knight.
She's just a brilliant character all around, so it makes sense her lightsabers are just as cool.