10 Best Movies & TV Shows Starring Kaley Cuoco
9. Ladies Man (1999-2001)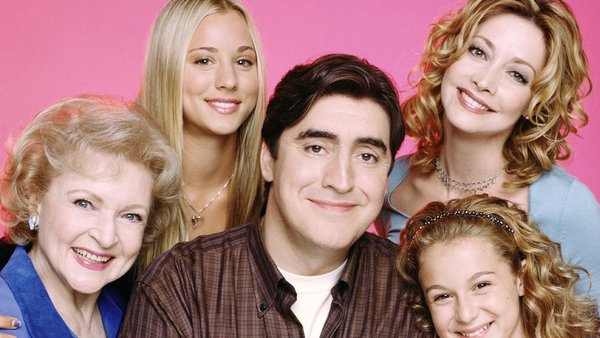 One of Cuoco's earliest leading roles is in the sitcom Ladies Man, which ran for two seasons on CBS.

Ladies Man features leading character Jimmy (Alfred Molina), a woodworker who lives with numerous women under one roof. Jimmy is a father, son, ex-husband and son-in-law. Cuoco plays Bonnie, Jimmy's daughter from his previous marriage to Claire (Park Overall). The role was originally filled by Shawna Waldron in season one, before Cuoco took over for the remaining episodes.
Although the show didn't last for all that long, Ladies Man is significant in that it marks the first leading role given to Cuoco in a sitcom. Comedy has proven to be one of the actress' recurring strong points, with early roles such as this giving her ample opportunity to start perfecting her craft.
Ladies Man is significant for other reasons too, including how it reunited the legendary Betty White with her Golden Girls co-stars Rue McClanahan and Estelle Getty. The three leading ladies are together again in the season one finale episode, 'Romance.' White sadly died on New Year's Eve, just two weeks short of her 100th birthday. Cuoco paid tribute to White on her Instagram account the following morning, saying that she was "inspiring."