10 Best Scary Movies For People Who Hate Horror
9. 30 Days Of Night (2007)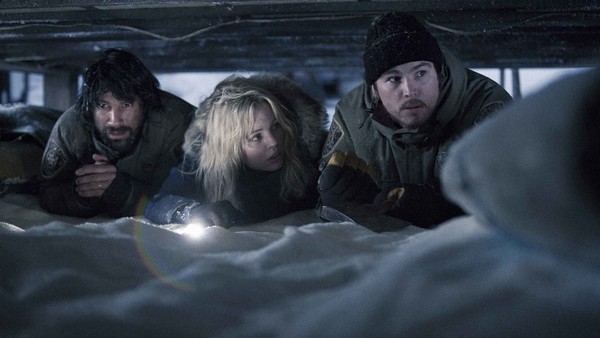 On paper a simple plot, 30 Days of Night surprises with a deep dive into human emotion, heartbreak and personal character. Director David Slade also went above and beyond to ensure audiences were treated to visuals and cues seldom seen in this genre.
A movie that veers from common horror tropes, 30 Days sees a remote Alaskan town plunged into an aptly named 30 Days Of Night. As a result the town is targeted by a horde of particularly violent, hungry and physically imposing vampires intent on grabbing a much needed feed. The majority of the townspeople are immediately wiped out, leaving the sheriff (Hartnett) and a select few others forced into hiding.
A claustrophobic, chilling story progresses over the course of the film as our protagonists struggle to remain hidden from the terrifying band of blood-thirsty vampires and scavenge food and shelter.
Not your typical slasher, opting for more subtlety than violence, 30 Days focuses largely on the psyche of the characters, allowing for a believable evolution of their mindset and physical state as the days roll on. Each character is afforded time to showcase more of their true selves and is given time to offer a tangible substance to the film.
Slade's slick direction, use of lighting and pacing, combined with Hartnett's stellar performance as lead makes 30 Days Of Night a must watch for narrative-based enthusiasts. As the battle for supremacy intensifies, the film never fails to maintain its core of focusing on the arc of the characters while also reminding viewers that no moment is safe. Easy to watch with a touch of subtly and charm, we highly recommend this as one for your list.