10 Best Sci-Fi Comedy Movies You Need To Watch
8. Evolution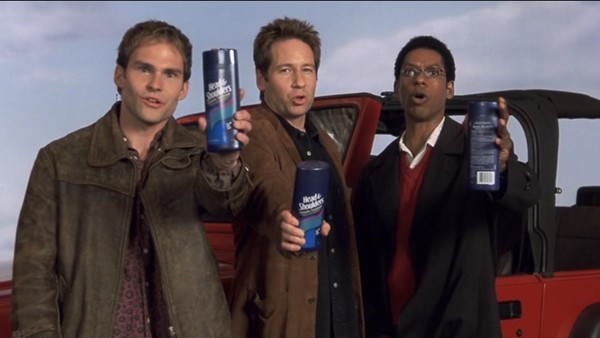 No one seema to talk about Evolution anymore, and that's a real shame. Director Ivan Reitman retreads many of the same beats from his classic Ghostbusters (which, for the purpose of this list, we're not classifying as sci fi), and while the results aren't on a par with that film, this is a much underappreciated romp.
A wacky caper surprisingly high in hard science, Evolution sees scientists David Duchovny, Orlando Jones, and Julianne Moore team with goodhearted lunkhead Seann William Scott to battle an oncoming alien invasion. The creatures, as the title indicates, soon adapt to the rigours of life on earth, and the ragtag heroes must battle bureaucratic obstruction as well as the swiftly multiplying creatures in order to save the day.
The winning lead cast is bolstered by a fun performance from real life ufologist Dan Aykroyd, teaming again with his Ghostbusters director to great effect. Evolution falls into a difficult bracket, a little too adult for kids but too goofy for grown ups, but for fans of fun, it's well worth rediscovering.