10 Best William Shakespeare Film Adaptations
10. Chimes At Midnight (Orson Welles, 1966)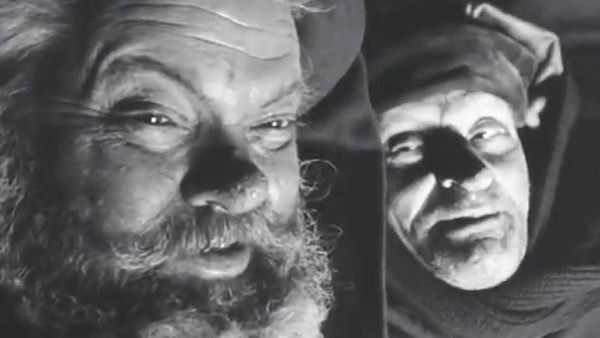 I'm know I'm already bending the rules, but Orson Welles' contributions to Shakespeare should not be underestimated. Before Citizen Kane, before his War of the Worlds radio drama which caused a major panic in America, Welles had made his name on the stage with controversial re-toolings of two Shakespeare plays - his 'Voodoo Macbeth', which transferred the play from Scotland to Haiti, and his Julius Caesar, which was the subject of Richard Linklater's film Me and Orson Welles.
But while his cinematic Macbeth remains compelling, the ideal pick for this list is the film which involves his favourite Shakespeare character: Sir John Falstaff. Chimes At Midnight draws on material from five of Shakespeare's plays: Richard II, Henry IV Parts I & II, Henry V and The Merry Wives of Windsor. While the original plays (or the first four at any rate) focus on the kings of England, Chimes At Midnight restages the action to revolve around Falstaff, a portly and cowardly soldier who befriends the young Prince Hal, later Henry V.
After much time spent cavorting in taverns, to the chagrin of his father Henry IV, Hal becomes king and promptly turns his back on Falstaff. Welles said that Chimes At Midnight was centrally about "the betrayal of friendship". While many adaptations characterise Falstaff as a stupid oaf, Welles' portrayal is more sympathetic, showing him as a well-meaning man trying to hold court with men greater than himself, and getting caught up in the cruel choice between kinship and friendship.
For all the jokes about Welles losing weight to play the part, and all the film's technical problems (the sound is often poor), it remains an interesting examination of one of Shakespeare's most distinctive and unfortunate characters.