10 Biggest Star Trek Moments Of 2021
2021 - a big year for Star Trek, proving that the franchise is boldly going in the right direction.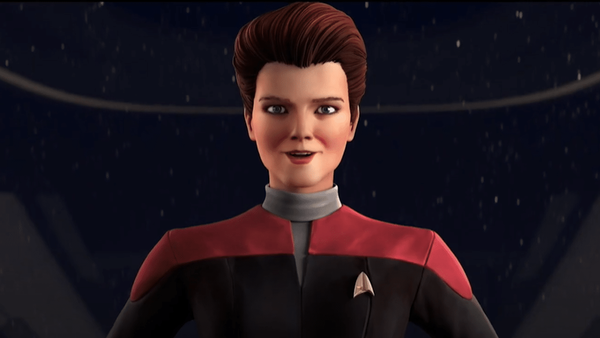 In 2021, Star Trek continued the big swings that 2020 had delivered. While last year saw the release of Star Trek: Picard, Star Trek: Lower Decks season one, and the bulk of Star Trek: Discovery season three, this year has looked at that output, smiled, and chose to say 'challenge accepted.'
Lower Decks' second season was a roaring success, with the return of Boimler, Mariner, Tendi, Rutherford...and Tom Paris, in the form of a talking plate. Star Trek: Prodigy aims for the emotional side of new audiences with Dal and Gwyn, but the return of Kate Mulgrew got the biggest cheer from us all. The fourth season of Discovery is underway, with strong episodes coming right out of the gate.
Star Trek Day 2021 gave us our first look at Strange New Worlds, while the announcement of a certain god-like character's return in Picard's second season got everyone hyped up to the extreme.
Follow us on this list as TrekCulture breaks down the biggest on-screen Star Trek moments of 2021, from characters, to plot resolutions...to a fancy new wardrobe for a fancy new millennium.
10. 32nd Century Uniforms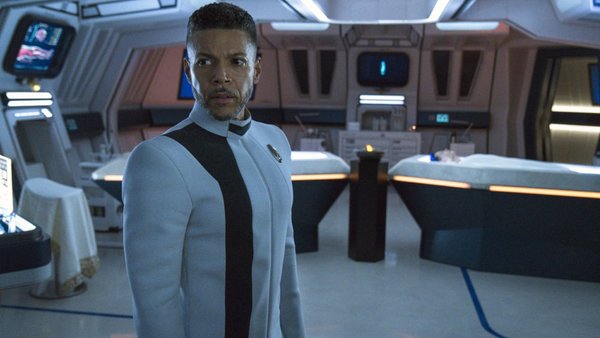 Star Trek: Discovery has already gone through several costume variations in its relatively short life. In the first and second season, the distinctive blue and gold/silver uniforms took point, with the Enterprise attire being introduced with Captain Pike in Brother. Jumping into the future, Starfleet was shown to have adopted a more diluted pallet, with grey tunics, adorned with a coloured stripe.
That was how the third season finale dressed its crew, though the trailer for the fourth season revealed that this had changed once more. Gone now was the grey, replaced by red, blue, yellow, and white. The pattern was inverted, with a dark strip down the right side of the breast, surrounded by the division colour of the wearer.
The asymmetrical designs that were introduced by Gersha Phillips in the first season remain, however. The collar is blocked off with a patch across the throat, with the hem at the front being longer on the left, and slightly angled. The design is quite different from the smart, professional designs that had come before. However, they seem to be working. The jackets look to be very warm, which might make operating in a crisis a bit of a challenge - particularly on THAT ship - yet they undeniably give Star Trek: Discovery its own distinct, unique style, separate from all of the rest.