10 Blockbuster Films You Won't Believe Are Turning 20 Years Old
9. Die Another Day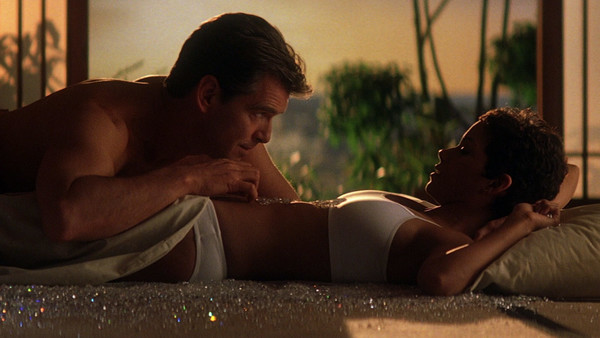 The 20th James Bond movie starred Pierce Brosnan as James Bond for the final time, as well as John Cleese as Q for the first time... and, well, also the final time.
An original story rather than a direct adaption, Die Another Day saw Bond share the limelight with NSA agent Jinx, played by Halle Berry, and took influence from Moonraker and The Man with the Golden Gun, while referring to many of the preceding films.
Released on the 40th anniversary of Bond, there were high hopes for Die Another Day, but the movie turned out to be largely forgettable, or at least many Bond fans want it to be as the movie received... let's say a mixed reaction.
Despite not being universally loved, Die Another Day was the highest-grossing Bond movie at the time, which was immediately surpassed by Casino Royale in 2006. The film premiered on November 18th, 2002 with Queen Elizabeth II and Prince Philip invited as guests of honour at the Royal Albert Hall and sold £1.2 million worth of tickets on its first day, grossing $47 million on its opening weekend.
But how has Die Another Day aged? Much like Spider-Man, the success of the movies which have followed have dated the movie, compounded by Daniel Craig's popularity as 007.
Unlike Spider-Man, though, Die Another Day won't be credited as an innovator of its genre any time soon, although a Yahoo survey did see Bond fans rank Quantum and Solace and Spectre lower on the ranking of Bond films. Although placing 25th on a list of 27 is hardly anything to boast about.