10 Comedy Actors Who Made Great Horror Movie Characters
9. Leslie Nielsen As Richard Vickers- Creepshow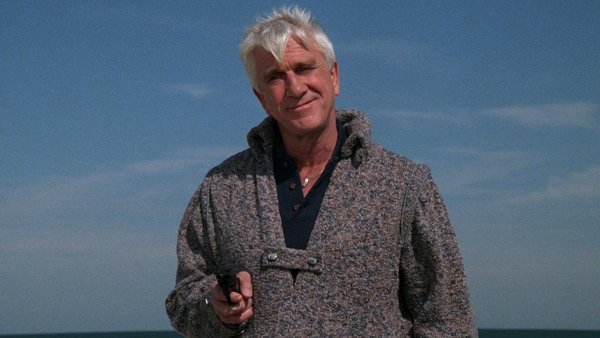 The only anthology film on this list, 1982's Creepshow was directed by George A. Romero and marked Stephen King's screenwriting debut. Some of the stories were original, others based on King's previous work and the film acted as a homage to '50s horror comics. Due to this, the film was a highly anticipated project for horror aficionados back in the day.
The film itself may not have lived up to its lofty expectations due to its inconsistent presentation, but it features appropriately gruesome humour and serves as a worthy entry in each of the horror icons' various catalogues. It also features acting greats such as Hal Halbrook, Fritz Weaver and Leslie Nielsen pre-Airplane.
Nielsen leads the fourth story 'Something to Tide You Over' as Richard Vickers, a vengeful and territorial millionaire who is jilted by the idea of his wife having an affair despite not actually loving her. His solution for the affair is appropriately disturbing but only works in the short term.
Up until a few years before the film, Nielsen was known for more straight-laced dramatic fare, so it was a shock seeing him in a role that relished its blend of cheerfulness and cruelty, and helped Vickers become one of the film's standout characters.