10 Forgotten Horror Movie Scream Queens
5. Joan Crawford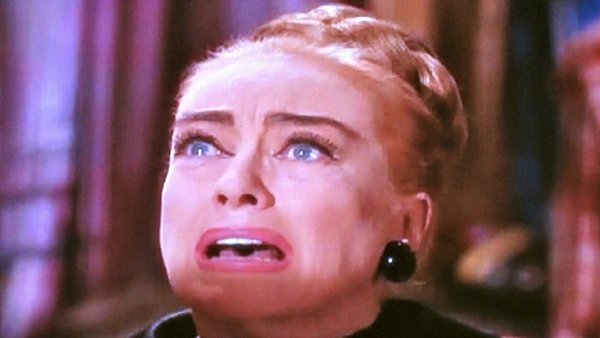 Although she was a Hollywood legend, Academy Award winner Joan Crawford relied on quick cash from horror films by the end of her career.
Beginning with the release of 1962's Whatever Happened to Baby Jane? Crawford found herself trapped in a niche she couldn't escape. Audiences adored her "woman in peril" sagas, resulting in offers to star in horror pictures.
From 1964 until her career's finale in 1977, Crawford appeared in an additional 4 horror films. These include two William Castle produced thrillers, Strait-Jacket and I Saw What You Did, which have since found renewed popularity due the company Scream Factory.
Away from Hollywood, Crawford also made two British genre pictures. 1967's surprisingly charming proto-slasher Berserk teams her with England's "Marilyn Monroe" Diana Dors. However, 1970's Trog was sadly a very cheap, schlocky end to a glittering screen career.
Away from the big screen, Crawford's final television appearances were also horror-based. In 1969 she starred in an episode of The Night Gallery where she was directed by a nobody named Steven Spielberg - have you heard of him?
Completing her horror catalog would be her final role in the supernatural anthology series The Sixth Sense in the unfortunately titled episode "Dear Joan, We're Going to Scare You to Death!"
In the decades since the term has been coined, Joan Crawford has been embraced and posthumously given a Scream Queen crown.