10 Funniest Comedy Films Of The 1980s
9. Planes, Trains And Automobiles (1987)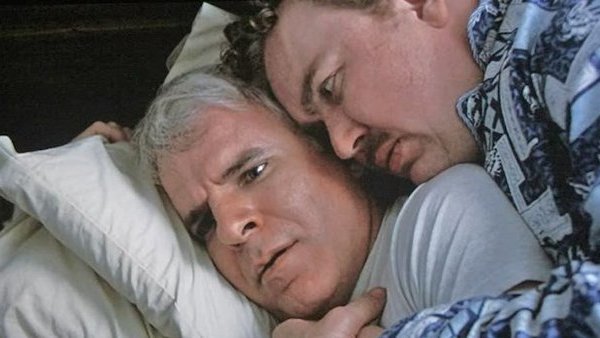 As mentioned previously, the brilliance of John Hughes has largely been excluded from this list due to his comedy films' tendency to lean towards themes more commonly associated with coming of age dramas. Teen drama was absent from Hughes' now cult classic Planes, Trains and Automobiles, starring comedy legends Steve Martin and John Candy as the unlikely travelling duo trying to get home for the holidays.
The chemistry between Martin and Candy remains one of the most memorable of the genre and unsurprisingly the film has become a cult classic, with some of the best written and hilarious comedy scenes of Hughes' filmography.
The only reason the film does not feature higher on this list is due to the more heartwarming and emotional elements of the film. That isn't a slight against the film either - quite the opposite! It is the film's powerful scenes that make the film so special.
Planes, Trains and Automobiles made $49 million at the box office and has since become a holiday favourite, with the film often being regarded as the greatest Thanksgiving film of all time.