10 Future Stars Who Appeared In Star Trek
9. Clint Howard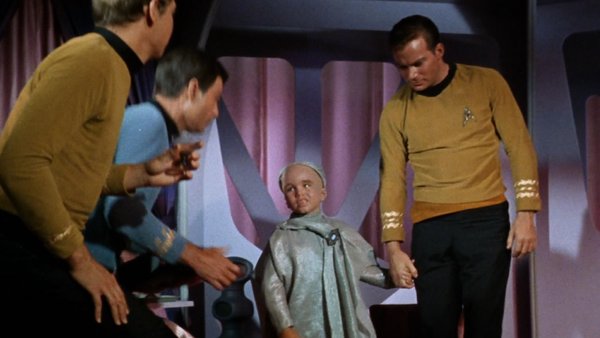 Clint Howard, he of the Howard dynasty, has had several roles on Star Trek, beginning in 1966. He appeared as the childlike alien Balok in the episode The Corbomite Maneuvre, at barely seven years old. This was however far from his first role in Hollywood. He had a recurring role on the Andy Griffith show, alongside his older brother Ron - you may have heard of him - when he was only two years old!
Howard has appeared in the Original Series, Deep Space Nine, Enterprise, and Discovery (to date), one of very few actors to have done so. He has enjoyed a steady film career, ranging from horror to comedy.
He would appear in Solo: A Star Wars Story, directed by his brother. He also reprised his role as Balok in the 2006 comedy roast of William Shatner. He was also a founder of the Kempsters, a band comprised of friends from Kemp Street. He released a four-track CD of their music, even though the band themselves broke up in 1983.