10 Great Movies Starring Sons Of Anarchy Actors
Movies worth watching that star Charlie Hunnam, Maggie Siff, Ryan Hurst, and more.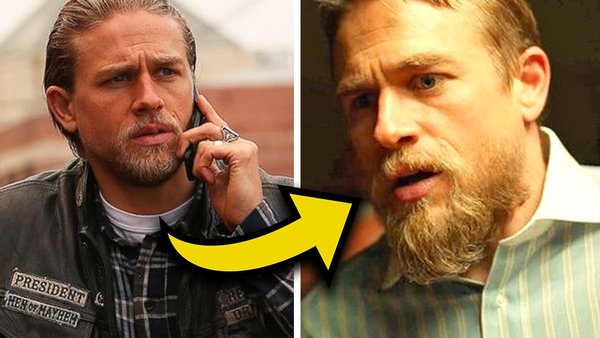 It feels like Sons of Anarchy's cast were born to play the roles they were given in Kurt Sutter's show. So much so, in fact, that it can feel almost impossible to imagine them in anything else.
It's easy to forget therefore, that many of the actors have flourishing careers that go beyond the violence and way of life in Charming, California.
For some of them, the fact that they have extensive movie careers is hardly breaking news. For others however, their wide-ranging film appearances come as more of a surprise. Many appear in films where you can struggle to believe it is actually them, especially when they are parts the actors take on very early in their careers.
The opportunity to explore the depth and range that they have to offer not only makes for great entertainment, but tells you everything you need to know about why they were cast in Sons on Anarchy in the first place. Throughout practically all their films, these actors are given incredible chances to shine.
From the colosseum to the front line of war, and from strained actors to ice hockey coaches, the sons and their acquaintances have cropped up in a number of films throughout the years. And, just occasionally, they appear in the same film together.
But if you're curious, where should you start? Here are the best films starring the Sons of Anarchy cast, ranging from leading turns to memorable bit parts.
10. Hellboy II: The Golden Army (Ron Perlman)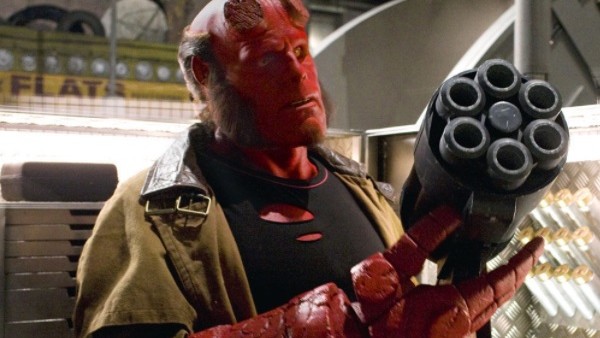 It's difficult to pick out just one film from Ron Perlman's illustrious career. However, it is equally difficult to remember a more inspired piece of casting than Perlman as the titular character in both of Guillermo del Toro's Hellboy films.
He is absolutely perfect as the demonic hero, and really comes into his own in Hellboy II: The Golden Army. The sequel offers a definitive improvement compared to the still entertaining 2004 original, and is an absolute riot from start to finish.
In this film, Hellboy and his allies have to prevent Prince Nuada (Luke Goss) from awakening the golden army, a practically indestructible military force capable of razing the world to the ground.
Hellboy II is faster, more exciting and arguably more polished than its predecessor. Yet again, it leans on a mixture of del Toro's irresistable style and Perlman's truly sensational leading turn. His dry sense of humour, wit and how he mixes brutality with comic relief fit Perlman magnificently.
Perlman's other films include The Quest For Fire, Blade II, and Drive. Charlie Hunnam - who of course starred alongside Perlman in Sons of Anarchy - was at one time considered for the role Prince Nuada before Goss.