10 Guillermo Del Toro Movies That Are Never Going To Happen
9. Hellboy III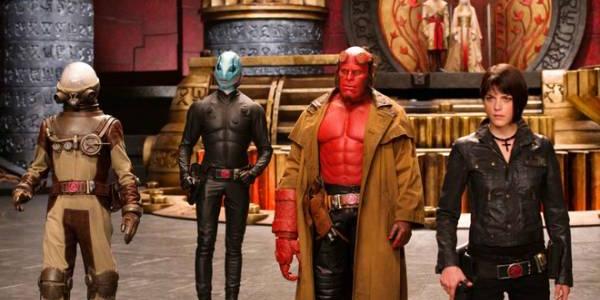 What is it?
A final adventure for the comic book demon who is destined to bring about the apocalypse and the other freaks and supernatural heroes of the Bureau For Paranormal Research And Defence. Teased by some sequel bait moments in the second film, The Golden Army, and an animated extra on that movie's DVD, Hellboy III was talked up by Del Toro as a potential upcoming project after he dropped out of The Hobbit in 2010. In 2013, having made Pacific Rim at Legendary, Del Toro talked up the possibility of the studio, who were also behind The Dark Knight trilogy and Man Of Steel, supporting a third Hellboy, which Del Toro suggested would feature Ron Perlman's demon confronting his destiny and unleashing his dark side to prevent a greater threat.
Why won't it happen?
Even during the publicity for Crimson Peak, Del Toro still suggested that Legendary might back Hellboy III if a second Pacific Rim did well for them. With the latter out of the picture, however, it looks increasingly difficult for the director to persuade a studio to part with the bigger budget the Hellboy sequel would need. Ultimately, the cult comic book star is just not as big a box office draw as other superheroes. The first two films, made at two different studios, only turned the smallest of profits, and there's no suggestion that a third would do any better. Perlman, meanwhile, isn't getting any younger. At 65, he'd have to make a third movie sooner rather than later.