10 Hilariously Obvious Stunt Doubles Who Ruined Their Scenes
5. Tremors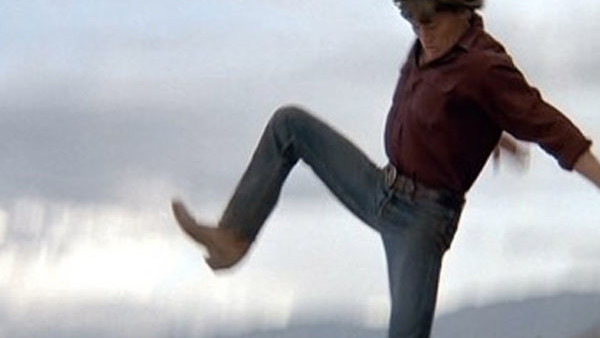 Not in fact a still from Footloose, this wonderfully energetic still comes from the excellent Tremors, and on not-very-close inspection features a charlatan posing as Kevin Bacon.
While he has the loose-hips and gangly legs of Footloose-era Bacon down to a tee, his face needs some work, and the costume director clearly put his badly-made wig on backwards, before sending him out on step to complete a dangerous-looking slight jump through the air that was obviously well beyond Bacon's own limitations as an actor.
Gender-labelling this stranger is a difficult prospect, considering the androgynous hair, and the fancy cowboy boots, but then, the same could probably be said of Kevin Bacon throughout the 1980s and for a big chunk of the 90s.