10 Horror Characters Who Wished They Were Dead
8. Lindsay - The Human Centipede (First Sequence) (2009)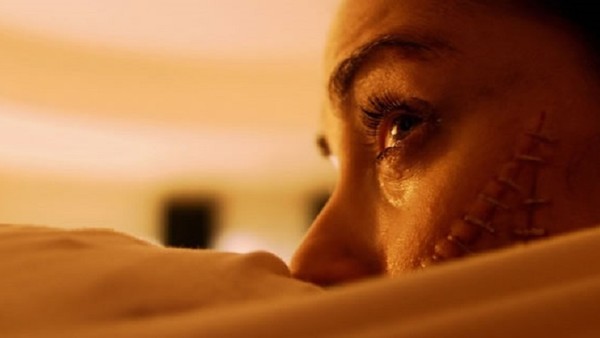 In Tom Six's stomach-churning body horror, The Human Centipede (First Sequence), American tourists Jenny (Ashlynn Yennie) and Lindsay (Ashley C. Williams) have car troubles while making their way to a party during their trip to Germany. Stranded in the middle of nowhere and caught in a downpour, the pair decide to look for help. And when they arrive at the house of surgeon Dr Heiter (Dieter Laser) the pair think they've been saved. However, that couldn't be further from the truth.
After the women are drugged, they wake up tied to hospital beds the next morning. And, after Heiter kidnaps a third victim, he explains his sickening plan: to surgically conjoin the trio end-to-end.
When the procedure is complete the captives are stripped of their humanity. They're kept in a cage and trained as if they were a dog - and the less said about the feeding arrangement the better.
However, it's Lindsay (who's in the middle of the centipede) who comes out the worst here. After the man at the front commits suicide and her friend succumbs to a bad infection, the doctor likewise lying dead after being shot, Lindsay is left on her own to die slowly between two corpses.