10 Horror Movies Where You Never See The Villain
5. Children Of The Corn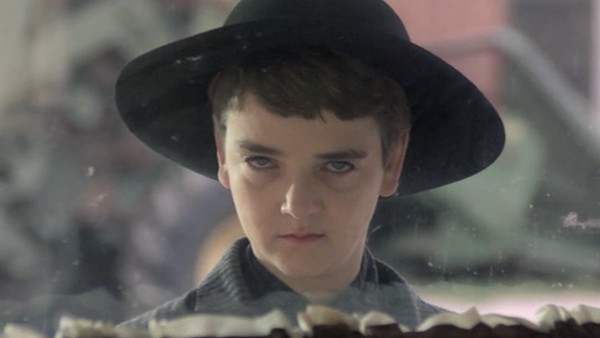 This cult classic Stephen King adaptation takes place in a remote Nebraska town, where a cult of religious children have taken to ritualistically murdering anyone over the age of 18.
But the kids aren't the real enemies - it's the unseen force which compels them to do so, a deity better known as "He Who Walks Behind the Rows."
The creature the children worship is never actually shown on-screen, given that the uneasy terror of a town infested with murderous whippersnappers was surely enough weirdness for one movie.
The sequels didn't boast the same restraint, though, as Children of the Corn III: Urban Harvest revealed He Who Walks Behind the Rows to be a gigantic, ridiculous-looking tentacled monster.
Once again, this was so much worse than what just about everyone watching had already conjured up in their mind's eye.