10 Insane Rumours For Upcoming Movies
10. Tobey Maguire's Spider-Man Appears In An Alternate Universe - Doctor Strange In The Multiverse Of Madness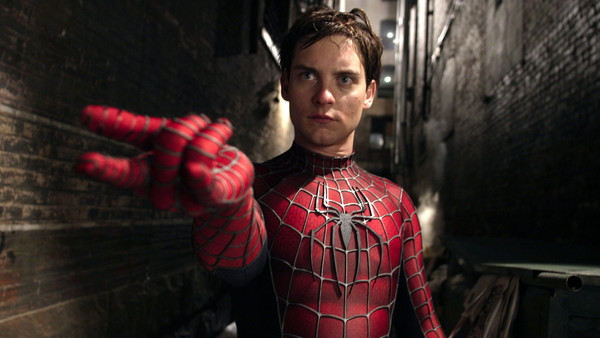 Though much remains up in the air regarding the impending Doctor Strange sequel, we do know a few telling pieces of information.
Namely, the tone will be closer to that of a horror movie, it will feature the multiverse in some form, Scarlet Witch (Elizabeth Olsen) will play a major role, and Spider-Man director Sam Raimi is taking over from the first film's helmer Scott Derrickson.
Recent rumours indicate that Raimi is hoping to include a cameo from his old pal Tobey Maguire, who of course played the original cinematic Peter Parker in his own Spider-Man trilogy.
The idea is for the Sorcerer Supreme (Benedict Cumberbatch) to briefly cross paths with Maguire's Spider-Man while travelling through the multiverse.
Reports suggest Marvel Studios is currently in negotiations with Sony to make it happen, and given how warmly received 2018's Spider-Man: Into the Spider-Verse was, the potential for a show-stealing cameo speaks for itself.
Let's face it, if anyone can convince Maguire to suit up once more, it's surely Sam Raimi.