10 Major New DC Extended Universe Rumours You Need To Know
7. Black Adam Will Introduce The Justice Society Of America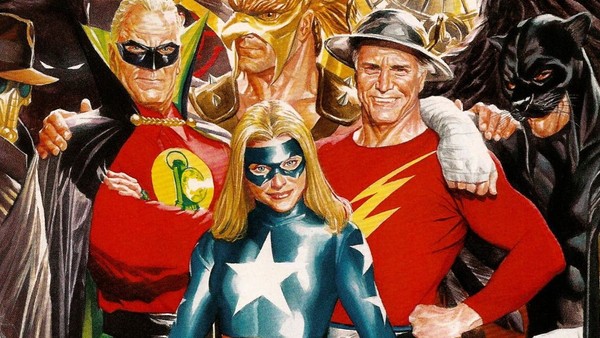 Dwayne "The Rock" Johnson has confirmed that Black Adam will introduce moviegoers to the Justice Society of America, but who will be included in the iconic team's ranks? Well, quite a few rumours have done the rounds regarding exactly that.
Initially, That Hashtag Show reported that Hawkman, Atom Smasher, and Stargirl will appear, while Murphy's Multiverse later said that Hawkgirl will also make her presence felt. As if that's not exciting enough, The Illuminerdi has also promised that we'll see Cyclone in action! So, while the Justice League may be M.I.A. from the DCEU right now, it means we can at least look forward to seeing another superhero team in action!
Typically, the JSA has been portrayed as a group who operated during World War II, so Black Adam taking place during that period definitely makes sense and allows Warner Bros. to explore what The Wizard was alluding to during the events of Shazam! when he talked about the Champion that failed him.