10 Most Exciting Upcoming Movies Announced This Year
8. Jumanji: Welcome To The Jungle 2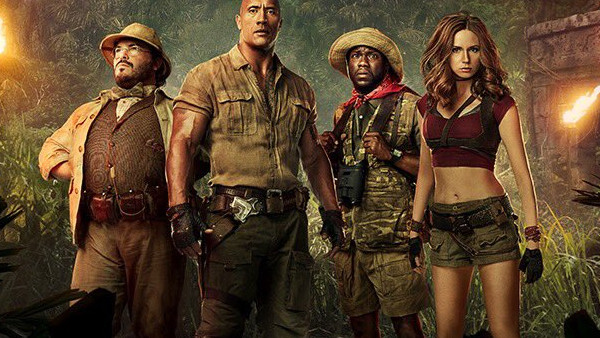 Jumanji: Welcome To The Jungle was one of 2017's most pleasant surprises, a hearty mixture of comedy, spirit and action that perfectly demonstrated how to take a long-forgotten IP and revitalize it for the modern age.
With almost a billion dollars in box-office receipts - an amount literally nobody predicted - a sequel was an inevitability, and earlier this year, it became a reality. The four main actors are set to return, as is director Jake Kasdan and writers Scott Rosenberg and Jeff Pinkner.
Sure, Welcome To The Jungle had its problems - the villain sucked, it was too goofy in places, and some of the CGI was patchy - but there was more good than bad, and now that the series is a global juggernaut, the filmmakers will surely take the time to fix as many of the original's problems as they can.
Plus, with the same creative team returning, the sequel stands a good chance at matching its predecessor. Fingers crossed.