10 Movies So Awful They Were Pulled From Theatres
9. It's Pat (1994)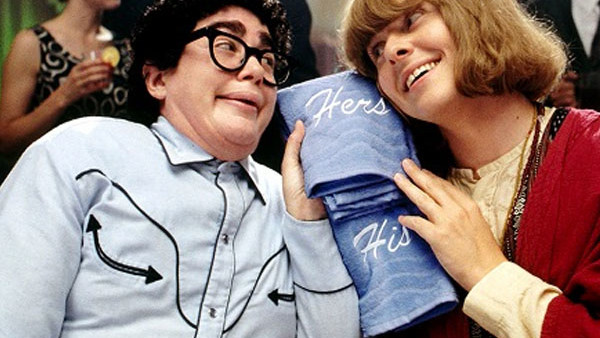 No list of bad movies is complete without It's Pat, the 1994 big screen adventure of the androgynous character Julia Sweeney played on Saturday Night Live. During production Sweeney expressed doubt that the character could sustain the runtime of a movie, but with the Farrelly brothers and (believe it or not) Quentin Tarantino contributing to the script it didn't seem like it would be such a disaster.

The writing was on the wall from almost the very beginning. 20th Century Fox, which initially developed the film, abandoned it. Even though Touchstone Pictures picked it up, that studio didn't have much faith in it either. Touchstone released the movie in just 33 theatres, where it only made an average of $950 per theatre during its opening weekend. 
Amid horrible reviews - It's Pat is one of the few films to have a 0% on Rotten Tomatoes - Touchstone removed it from theatres after a single week. It grossed a grand total of $60,822 and has lived in bad movie infamy ever since.