10 Movies You Won't Believe Were Released 1 Year Apart
9. Monster And Head In The Clouds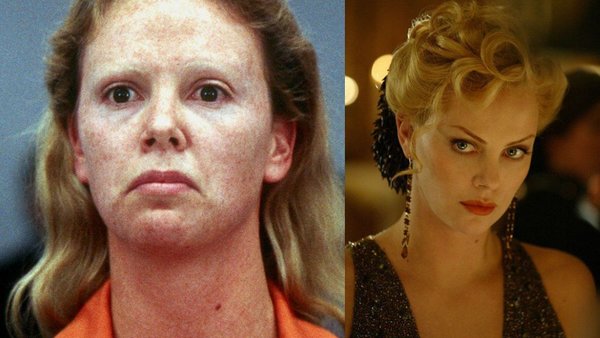 Monster, a drama film about one of American's worst serial killers: Aileen Wuornos, starred Hollywood beauty Charlize Theron in the lead role. Before this movie, Theron was known for roles in films such as The Devil's Advocate, The Italian Job and Waking Up In Reno where she played the attractive female lead.
Theron's role in Monster was the complete opposite of her previous roles. She was unrecognizable as the frumpy Wuornos, and her acting style perfectly matched that of Wuornos' real-life mental instability and violent tendencies. For the role, Theron gained 30 pounds, shaved her eyebrows, and wore prosthetic teeth, thus completely changing her appearance into that of the infamous killer's. As a result, her dedication helped Monster became one of the most celebrated films of 2003.
One year later, Theron starred in drama/war movie Head In The Clouds where her appearance had once again changed drastically. Head In the Clouds was a film more accepting of Theron's natural beauty as she played Gilda Besse, a 1930s femme fatale caught in a polyamorous relationship.
She had lost the weight she gained for Monster and was made up to look like a vampy Hollywood beauty; typical for attractive female leads in vintage drama films. It was a very different role, but it was also one that was very disappointedly 'Hollywood', which didn't help Theron's career after Monster had bolstered it.