10 Underrated Movie Characters That Fans Really Hate
9. Anakin Skywalker - Star Wars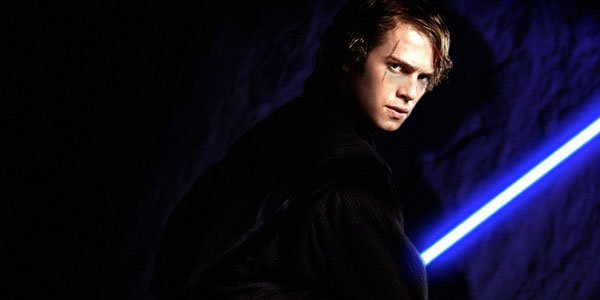 Why's he hated?
Remember the first time you saw Star Wars? Remember when you saw Darth Vader come out of the smoke and break that dude's neck? Wasn't that badass? I wonder what turned him into such a badass? Lucas heard your thoughts and said "Here you go, kids!" So he's a dull, gameless, man-child with rage issues. He also has ludicrous technical abilities and a needlessly combative relationship with the coolest mentor in the history of mentors. Oh, and he's also accompanied by a disappointing series of films. Merry Christmas.
Why's he underrated?
Look, I'm not going to pretend like Hayden Christensen is a good actor. I'm also not going to pretend his dialogue isn't brain-stabbingly awful or that most of his plot-lines are poorly-handled. What I will say is that he serves the overall context of the series decently, considering what Lucas had to work with. Who was Darth Vader as a character? What were his motivations? How did he become evil? We don't get any of that in the original trilogy - all we know is that he was a good guy who became a Sith. Vader's redemption at the end of Return of the Jedi feels so random and out of left field, mainly because it's barely even foreshadowed and could be thought of as another ass-pull on Lucas' part. The only way it makes sense is if Anakin was intensely conflicted and didn't truly want to be a Sith in the first place. Most of the "whining" the character does might be considered legitimate in real life: he was a slave whose only option in life was to basically become a monk/soldier. No wonder he got a little b*tchy when he grew up. Even then, it's not like he chose to be a Sith, either. He had to choose between possibly saving his wife and unborn child or allowing another Jedi (Mace Windu) who he has no relationship with to murder a captive, which would have made him party to murder by his own world's logic anyway. Tough call, bro. Saving Palpatine left him with no choice but to become his right hand, or else risk his own death (and Padme's, too). With that in mind, it makes sense why, presented with another opportunity to choose between duty and emotion, he betrays Palpatine and redeems himself.