10 Unintentionally Hilarious Moments In The Matrix Franchise
8. Trinity's Death - The Matrix Revolutions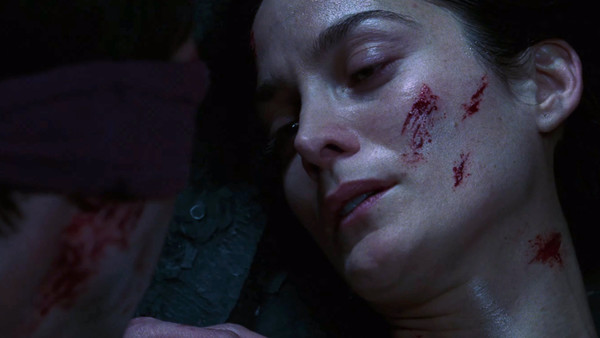 It's never a good thing to find hilarity in something as sad as a beloved character's death. But sometimes the tone gets missed, and in a moment that should bring tears to our eyes, there is one unintentionally hilarious beat in the scene in which Neo discovers Trinity died during their crash into the machine city.
As Neo crawls to his beloved, we get a sense Trinity isn't as mobile as him as she speaks softly and faintly. Neo is too distracted with his own newfound foresight to realise Trinity has been impaled half a dozen times by steel rods and unfortunately she won't be going the rest of the journey with him.
This alone is tear-jerker, but it's the mid-range shot showing Neo's reaction as he realises (as do we) that Trinity has become a human kebab. It's shocking and devastating to see, but Keanu Reeves' (bless him) reaction, along with the build-up comes out more as a punchline to a joke than a devastating realisation.
Had the audiences followed Neo all the way through the ship to Trinity, and then we discover her body it would have been a more visceral scene. Thankfully the slip-up is so brief it's forgotten in an instant, and Carrie-Anne Moss and Keanu Reeves follow the embarrassment with of the most emotional moments between the two of them in the franchise.