11 EXHILARATING Scenes From Average Movies
10. The Hobbit: The Desolation of Smaug - All Smaug Scenes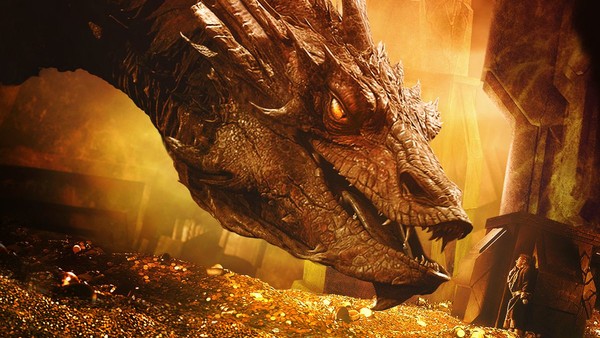 The Hobbit films aren't exactly the worst flicks in the world. Nevertheless, they pale in comparison to the infinitely superior Lord of the Rings trilogy. Long swathes of monotony were bound to arise as filmmakers planned to stretch the original short novel into a trilogy. While the series does have some moments, like the game of riddles, the dwarven songs, and Thorin's spiral into greed, most of the time audiences were trying to figure out which dwarf was which.

The first half of The Desolation of Smaug takes our dwarves up to the foot of The Lonely Mountain. After spending a mind-numbing amount of time in Laketown, half the group finally finish their journey, and Bilbo enters the mountain to retrieve the Arkenstone. Yet his plans are foiled when he comes face-to-face with Smaug.
Benedict Cumberbatch's performance was everything book fans hoped for. Smaug is a frightening presence as his booming and witty voice reverberates through the great walls of Erebor. Smaug quickly cements himself as a formidable threat as in the end, the dwarves fail to contain him, leading to a fantastic cliffhanger ending.
Cumberbatch said he frequented the London Zoo to study the animal's movements, particularly lizards, to influence his motion-capture performance. He put every fibre of his being into the portrayal of the greedy dragon of The Lonely Mountain, and it shows in the final produc.