12 Actors Who Almost Walked Off Huge Movies (And Why)
11. It Wasn't What Brad Pitt Signed Up For - Interview With A Vampire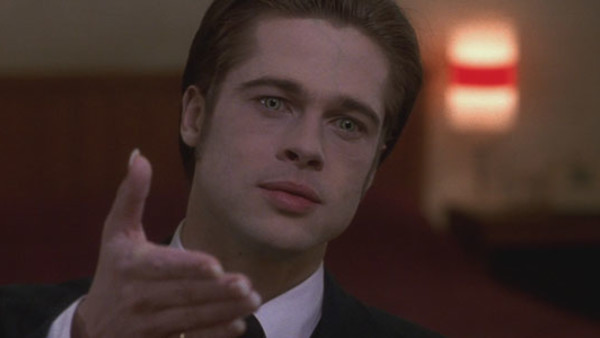 This 1994 gothic horror film was based on the book by the same name and had a star studded cast, with Brad Pitt working alongside Tom Cruise, Kirsten Dunst, Antonio Banderas, Christian Slater and Stephen Rea.
The film focuses on Lestat and Louis, played by Cruise and Pitt respectfully, and chronicles their time together as vampires and the transformation of ten-year-old Claudia, play by Dunst. Despite the film receiving a mixed response from critics, it was a big success at the box office.
However, this commercial success was not enough to make Pitt forget about how much he hated working on the film. Originally excited to play the part of Louis, Pitt revealed he was disappointed that the screenplay did not give him much to do other than sit around and watch his co-stars act. Combine this with his hatred for his costume, his make-up and filming at night for six months straight, Pitt was strongly considering his options.
He was so desperate, that he was even considering paying the $40 million needed to cancel his contract with the film. But reluctantly, he decided to bite the bullet and finish filming. To this day, Pitt still regrets being in the film.