13 Movies With Hilariously Inappropriate Product Placement
13. American Express - Friday The 13th Part VI: Jason Lives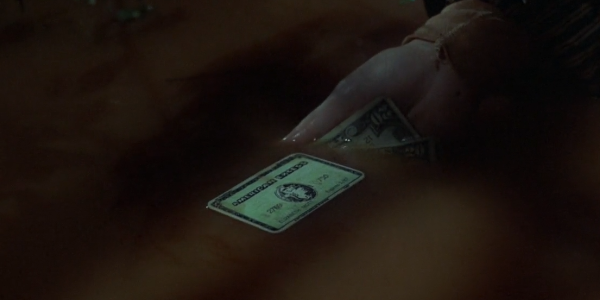 Product Placement:
When Jason attacks a man and woman early on in the film, the guy is made short work of, and the woman tries to buy Jason off by throwing dollar bills at him. Jason ignores this and kills her anyway, at which point her hand goes limp and an American Express card falls out of it, disappearing into the muddy bog in which she dies.
Why It's Inappropriate:
Given that viewers are supposed to be focusing on the threat against this woman and the awesome kill Jason just carried out, it is absurdly shameless to throw in such blatant product placement mere nanoseconds after the life has left her body. In fairness, Jason Lives is for the most part an intentionally hilarious film (it signaled the franchise's brief shift to comedy horror), so it's possible this was a satirical stab at overt product placement, but even so, it's insanely inappropriate.