15 Most Anticipated Films Of The 2014 Sundance Film Festival
12. Frank (Lenny Abrahamson)
Michael Fassbender will be following up his ferocious performance in Steve McQueen's 12 Years A Slave with Lenny Abrahamson's latest film Frank, a comical take on the true story of comedian Chris Sievey (Fassbender), who's alter ego named Frank is the lead singer of an eccentric pop band. Domhnall Gleeson, last seen in Richard Curtis' sci-fi rom-com About Time, plays an aspiring musician who discovers he's way over his head when he joins the band that's led by Frank and his sidekick Clara (Maggie Gyllenhaal). This film seems like it'll be too strange not to see. In case you were wondering, that really is Michael Fassbender underneath the giant head in the image above, which gives me the impression that the film is bound to feature a version of Fassbender that we haven't seen before (and we've thought we've seen it all).
11. Happy Christmas (Joe Swanberg)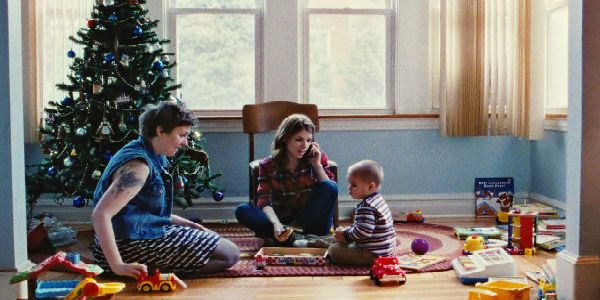 After a few years of making extremely low-budget mumblecore films such as Hannah Takes The Stairs and Nights and Weekends, director Joe Swanberg decided to go a teeny bit more mainstream with this past summer's Drinking Buddies. His latest, titled Happy Christmas, reunites Swanberg with Anna Kendrick and features Swanberg newcomers such as Lena Dunham, Melanie Lynskey and Mark Webber. Kendrick stars as Jenny, a young woman with no real life plan who moves into her brother Jeff's basement in Chicago where she continues her downward spiral after she breaks up with her boyfriend. As Christmas comes closer, she forms a connection with her sister-in-law named Kelly (Lynskey). This seems like it could have as much narrative appeal as Drinking Buddies, which could mean good things for Swanberg as he continues to move upward with his ability to focus on relationships.