20 Behind-The-Scenes Facts From The Hunger Games
19. Buttercup Mix-Up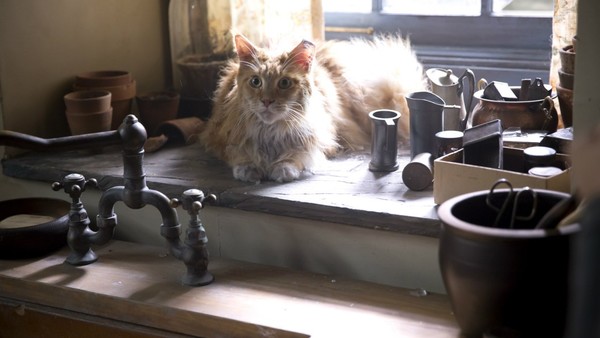 Readers of the books will know exactly who Buttercup is. Katniss' little sister Primrose owns a scraggly, nasty, bad-tempered kitty who hates Katniss with a passion. Even so, he is a sure-fire fan-favourite, but many were left up in arms after watching the first movie.
Our favourite feline was nowhere in sight. Buttercup is described as being a "muddy yellow" colour in the books, but the cat we were met with in The Hunger Games was black and white. Huh? Producer Nina Jacobson explained that Buttercup was one member of the cast she hadn't vetted beforehand, and was devastated to learn of the imposter cat.
Fret not though, as a more accurate replacement was soon found for the next three movies. Even so, working with the new ginger tom did not come without its challenges; the new Buttercup was skittish, and would run away at the slightest noise.
For one of the final scenes in the franchise, Francis Lawrence — the director of Catching Fire and both of the Mockingjay instalments — revealed that the cat had to have its own scenes shot separately over "one or two days" in order to capture its reactions. Meow-ch!