20 Best Movies About The Movies Of All Time
11. Singin' In The Rain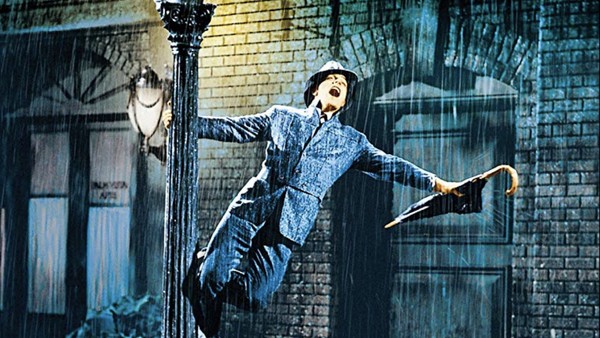 After the introduction of the talkies, a successful silent movie production company has to make the difficult transition to sound in the Hollywood classic that has endured for a generation.
Co-directed by and starring Gene Kelly, Singin' in the Rain is a warm experience with pleasant characters and light humour. The film is of course known for its dance numbers and musical moments that have helped to solidify it as a classic.
Jean Hagen is a noteworthy standout as a silent movie icon who sadly does not have the voice to match her regal and sophisticated presentation, she finds the transition into talking pictures particularly difficult especially as she doesn't see anything wrong with her voice.
Singin' in the Rain capitalised on the transition from silent film to the talkies and is smart in its portrayal of the challenges that change brought to the industry. It is very easy to forget that at the time, there was a lot of pushback against films with sound and Singin' in the Rain explores why.