20 Things You Didn't Know About Tomorrow Never Dies (1997)
18. My Father Was Nothing!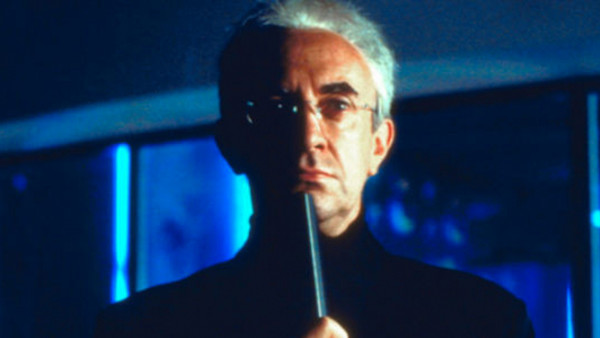 Elliot Carver was originally the illegitimate son of British media baron, Lord Roverman and a German prostitute in Hong Kong who died during childbirth.
Sold to a Chinese family for a one-time fee of £50, Carver worked for a newspaper and obtained a communications degree before his dying adoptive father revealed his true lineage.
Becoming a weatherman and news anchor in Hong Kong, Carver sexually harassed several female colleagues and moved to London, hoping to reconcile with Lord Roverman. When Roverman rejected him, Carver built his own rival empire.
Discovering Roverman's visits to another prostitute, Carver blackmailed his birth father and became the press baron's sole beneficiary in his will. Stamper then murdered the prostitute and forced Roverman to commit suicide to avoid a scandal. Although Lord Roverman's legitimate family contested the will, the courts upheld Carver's claim.
Elliot Carver's backstory was largely removed during the screenwriting process and a short scene in which Charles Robinson (Colin Salmon) referenced it was deleted from the film for time and pacing reasons. Nevertheless, it appeared in Raymond Benson's novelisation of the film and inspired the plot of The World Is Not Enough (1999).