33 WTF Moments From Sharknado 3: Oh Hell No!
23. A Shark Rides A Water Slide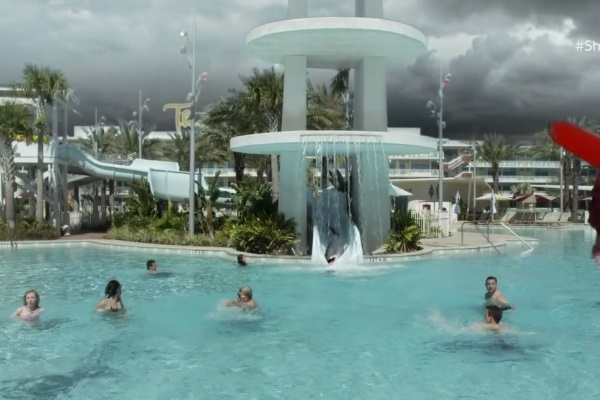 Because even seeing sharks rain down from the sky can get a little tiresome after a while, this sequel had to come up with some more novel ways to introduce the beasts into the fray. At a Universal Studios water park, a shark lands on a water slide, which it duly rides all the way down to the bottom and starts attacking the locals, feasting on one poor lifeguard as everyone else runs for their lives.