5 Doctor Who Actors Who Have Directed Their Own Movies
They're not just stars in front of the camera, you know.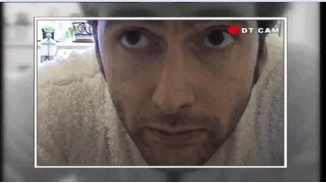 It goes without saying that Doctor Who actors are a talented bunch. You already knew that, of course, but you might not have known that their skills stretch far beyond their praised performances in front of the camera. They receive critical and fan acclaim, and not to mention an abundance of prestigious awards and accolades, for their popular portrayals of their respective characters but sometimes merely conquering the small screen as an actor just isn't enough to satisfy their creative juices. As such, some Doctor Who stars have been persuaded to venture
behind
the camera and they've each leapt at the opportunity to bring their own visions to life, whether it's for the purposes of an experimental indie short film, a personal project or a fully fledged sci-fi blockbuster. Helming your own movie isn't a task that should be taken on lightly but, as you'll soon see for yourself, they've all succeeded admirably in taking the transition. Because there's nothing they
can't
do, apparently. Hell, some of them have even won Oscars for their honourable efforts. Don't believe us? Here are 5 Doctor Who actors who took a break from the spotlight to try their hand at calling the shots instead. Lights, camera, action!