5 Netflix Originals We've Loved This Year (And 5 That Totally Disappointed)
Which new Netflix originals have you totally loved (or hated) this year?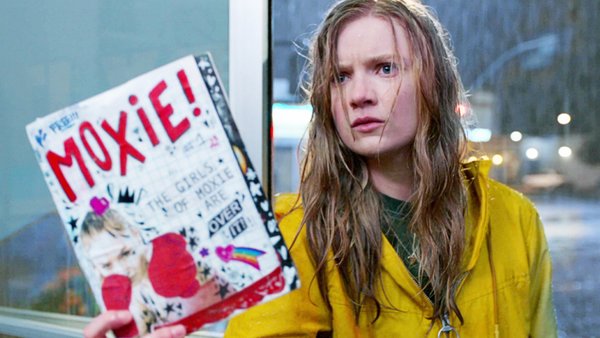 From big budget sci-fi thrillers to charming indie romcoms, Netflix has, thus far, treated its viewers with its signature wide-range of good-quality entertainment this year.
However, while the streaming giant shows few signs of running out of steam just yet, few can deny that, over the years, Netflix has been somewhat inconsistent in terms of its original content. Often criticized for prioritizing quantity over quality, Netflix has often come under fire for its ostensibly haphazard approach to original television shows, films, and documentaries.
Indeed, while films such as Roma, The Irishman, and The Ballad of Buster Scruggs have been critical and commercial hits, Netflix has also been responsible for a slew of disappointing, underwhelming, and, honestly, cringeworthy films such as The Kissing Booth and The Cloverfield Paradox.
Unfortunately, 2021 has been no different: while audiences enjoyed hits such as Moxie and The Dig, many were left totally disappointed by the likes of Things Heard & Seen and Thunder Force.
Looking for recommendations on which recent Netflix originals to skip? Here are five Netflix original movies that we actually really enjoyed this year, and five that we would suggest viewers avoid.
10. Disappointing: Yes Day
This family-friendly comedy stars Jennifer Garner and Édgar Ramírez as Allison and Carlos Torres, two strict parents who, one day, decide that they will say 'yes' to their three children's wildest dreams. 'Yes Day' is thus born, and the Torres family embark on a series of fun adventures during a 24-hour period.
Based on the eponymous children's book by Amy Krouse Rosenthal and Tom Lichtenheld, Yes Day began streaming on Netflix in March of this year. The light and breezy plot, which sees the Torres family play capture-the-flag; take a trip to Six Flags; and travel to a musical festival, did, admittedly, elicit some laughs.
However, Yes Day ultimately received very mixed reviews from critics and failed to entertain audiences. While many did enjoy the film's humour and heart, most noted that Yes Day ultimately didn't deliver on its promising premise.
This silly, sweet, and harmless film is certainly not terrible. However, the critical consensus appears to be that, all in all, Yes Day is pretty mediocre. Given the slew of high-quality children's films that have been released this year (yes, I maintain that The Mitchells vs. The Machines is one of the best movies of 2021), Yes Day emerges as totally forgettable.