5 Reasons Grease Is A Horribly Sexist Movie
4. Gender Roles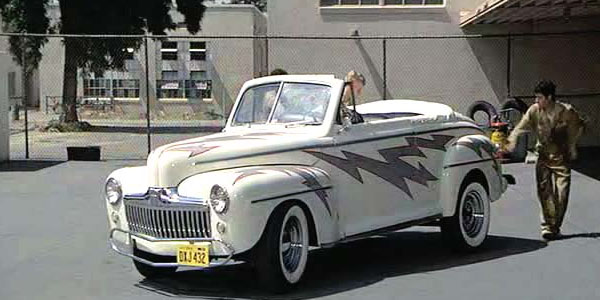 Another sexist stereotype Grease reinforces is that all men should be wealthy and successful, if they want (to be worthy of) the attention of a woman. This notion is emphasized with this stereotype of women: a woman needs a wealthy man to take care of her, as if she's not capable of taking care of herself, and is
only
interested in a man if he is wealthy. Probably, if someone had mentioned to any of the movie characters the idea that a man could be taken care of by a woman, they would have combusted on the spot. In Grease, these stereotypes are expressed in, for instance, the song
Summer Nights
, early in the movie:
Tell me more, tell me moreLike does he have a car?
[...]
How much dough did he spend?
http://youtu.be/ZW0DfsCzfq4 Summer Nights also suggests women should only be interested in holding hands and falling in love:
He got friendly, holding my hand; He was sweet just turned eighteen.
The song also says a lot about what men's main pursuit is, or should be:
She got friendly down in the sand; Well, she was good you know what I mean
- yeah, we know. There is even a bit of action hero / damsel in distress stuff going on:
She swam by me, she got a crampHe ran by me, got my suit dampI saved her life, she nearly drownedHe showed off, splashing around
If there's any confusion about what roles men and women should have in a relationship (or even society in general), Grease clears it right up for everyone.