8 Actors Who Went To Extreme Lengths For Films No One Watched
5. 50 Cent Drops 50+ Pounds - All Things Fall Apart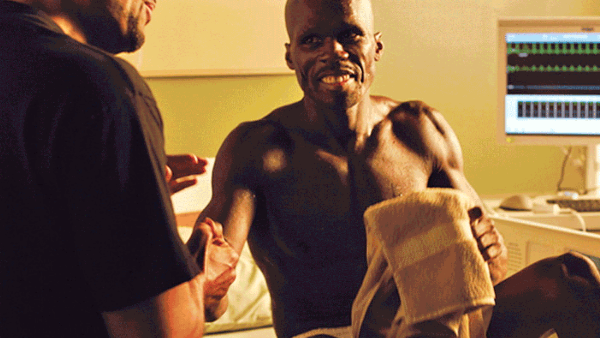 Losing or gaining a ton of weight in a short amount of time is no joke. The act of rapidly piling on the pounds or shedding your body mass can have disastrous effects on a person's health going forward. But that still didn't stop 50 Cent from dropping a shocking amount of weight to play a cancer patient in direct-to-video drama All Things Fall Apart back in 2010.
On top of dropping an insane 54lbs to play the emaciated character, something he achieved through an intense liquid diet and spending three hours-a-day in the gym, the rapper-turned-actor - who also wrote the film - decided to have some of his tattoos removed due to the star being fed up with the added time it took to cover up his ink before shooting.
In the end, though, the hard work 'Fiddy' put into making sure he looked the part didn't live long in the memory, as All Things Fall Part was soon forgotten about. The star then quickly bulked back up to his regular shape once filming had been finished.