8 Horror Movies Supposedly Based On "True" Events
7. The Conjuring 2 (2016)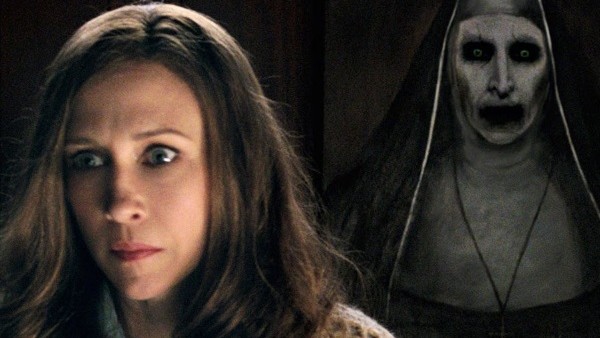 The Conjuring 2 tells of Ed and Lorraine Warren's involvement with England's most infamous haunting case, 1977's The Enfield Poltergeist. Telling the story of a young British family besieged by paranormal events, it was a box-office juggernaut grossing over $300 million.
Warner Brothers pulled out all the stops with their marketing campaign, commissioning a series of documentary shorts detailing these supposed true events. Interviews with surviving witnesses tell of their recovery from the traumatic events and the Warrens' close bond with the family.
However, this is where the narrative begins to become unstable. Looking into the Enfield Poltergeist pulls up a wealth of information including previous documentaries, books and television dramatisations. There's one glaring absence from all of this material: Ed and Lorraine Warren. Guy Lyon-Playfair's book on the case mentions the demonologists only once in 400 pages. Playfair claims the Warrens were "consulted" for just one day, only taking some brief audio recordings.
So, one wonders how there was enough material from the Warrens' visit for a feature film. Just how much creative license did Warner Bros. take with The Conjuring 2? And why are the surviving individuals suddenly full of high praise for investigators previously never mentioned? It all seems very suspicious when coupled with the well-documented allegations of hoax behaviour and trickery on the part of the family.