9 Films That Changed Due To Fan Backlash
9. Ralph Breaks The Internet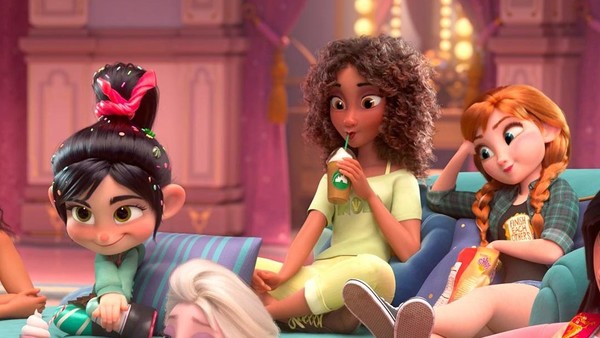 Midway through Wreck-it-Ralph sequel Ralph Breaks The Internet, the fiery Vanellope von Schweetz comes face-to-face with a room full of Disney princesses, including Pocahontas, Elsa, and Jasmine. Alongside its funny meta gags, one of the reasons this scene became the most talked-about segment in the movie was because each princess was recreated extremely faithfully - but that wasn't always the case.
Backlash around one particular princess' appearance - Tiana, from 2009's The Princess and the Frog - began to ramp up when Disney released a publicity still from the scene in August 2018 (above), in which the character had a much lighter skin tone than the version in the original animated film.
Fans then accused the filmmakers of needlessly whitewashing Disney's first African-American princess, which led to directors Phil Johnston and Rich Moore reworking the look of the character mere months before the film's release date.
"In the last six or eight months we started getting some feedback that people didn't think Tiana looked like the original character from Princess and the Frog... so as we looked at it we said, 'Yeah, we need to do a better job.' So we did some work on her character to try to get her closer to the original 2D model".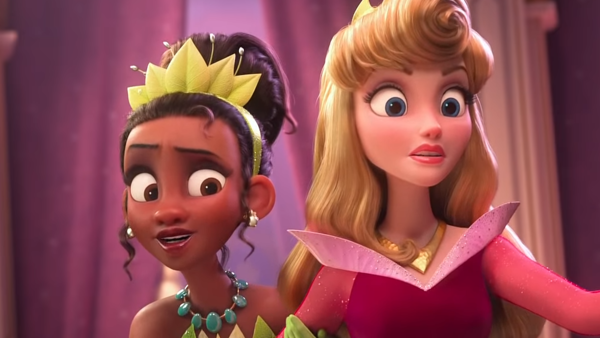 Tiana's look in the final film looked much more similar to her Princess and the Frog counterpart, and Ralph Breaks The Internet received a warm response all around.