9 Unmade Guillermo Del Toro Projects We'd Love To See
5. Mephisto's Bridge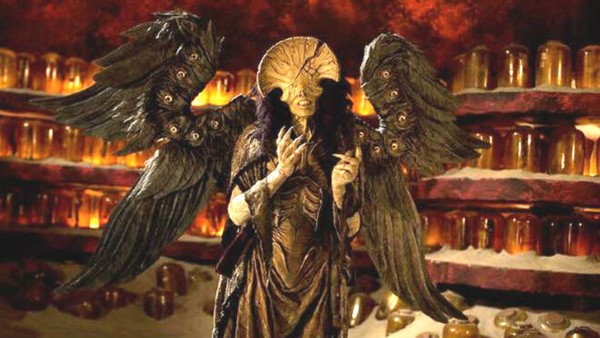 Mephisto's Bridge is an adaptation of the novel Spanky by Christopher Fowler, which Del Toro was developing back in the 90s.
It's about a man who is stuck in a rut, but everything changes when he meets his personal demon - called, for some reason, Spanky. It's basically a Faustian tale with a twist.
Del Toro stated in The Cabinet of Curiosities that it is his favourite unmade project, and if this is the case, then imagine how awesome this project would have been.
Although the film hasn't been made, we've actually seen a few of the designs for Mephisto's Bridge already. For instance, the design for The Angel of Death from Hellboy II: The Golden Army is actually inspired by the designs that were going to be used for Spanky.