Brad Pitt: 5 More Awesome Performances And 5 That Sucked
The chiselled jaw can only take him so far, but what were Pitt's missteps?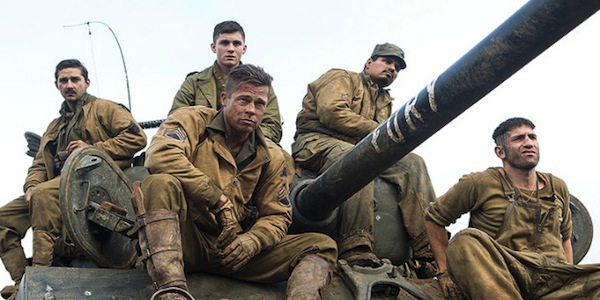 Edwin Starr may well have famously grooved about war being good for absolutely nothing, but Hollywood certainly disagrees - this week sees the release of writer-director David Ayer's Fury, starring Shia LaBeouf, Logan Lerman and, of course, Brad Pitt. Brad Pitt has certainly had an illustrious career, establishing himself as one of the hottest A-list actors of his generation and proving himself to be a versatile performer capable of a diverse range of characters. His incredible looks can sometimes overshadow his integrity as an actor, and it's perhaps fair to say that in some of his lesser roles his visage has been used as eye candy to lure audiences in. But he's also not afraid to play against type, and behind the looks can deliver engrossing and unforgettable performances. Anyone with such an extensive filmography is perhaps inevitably going to star in the occasional stinker, and Pitt is clearly no exception. But floating above the dross is a layer of quality that on balance outshines the bad decisions, and ultimately he emerges as an actor capable of displaying a formidable talent that few of his contemporaries can hope to match. Having already taken a look back over his films
here at WhatCulture
and looked at five awesome Brad Pitt performances and five that sucked, to mark the release of Fury it's time for another appraisal of his work, covering ten more great and awful roles from throughout his career.