Every Pixar Villain Ranked From Worst To Best
24. The Curse Dragon (Onward)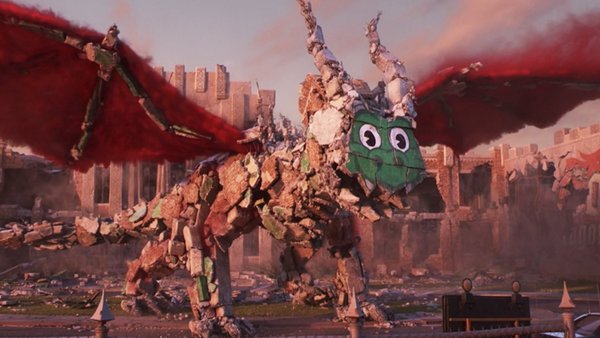 While it's arguable that Onward doesn't really have a villain in the traditional sense, Ian and Barley Lightfoot (Tom Holland and Chris Pratt) do end up triggering a curse late in the film which unleashes a stone dragon built from pieces of Ian's school that's hell-bent on taking their coveted gem.
Given the dragon's patent lack of personality and screen presence, it was never going to rank highly, ultimately feeling like a half-baked inclusion because somebody at Pixar felt the story needed some late-stage action to punctuate the drama.
The Curse Dragon is... fine for that purpose - a serviceable yet not particularly memorable beast who comes and goes without much fanfare.