Every Upcoming MCU Project Ranked By Anticipation
27. Agatha: House Of Harkness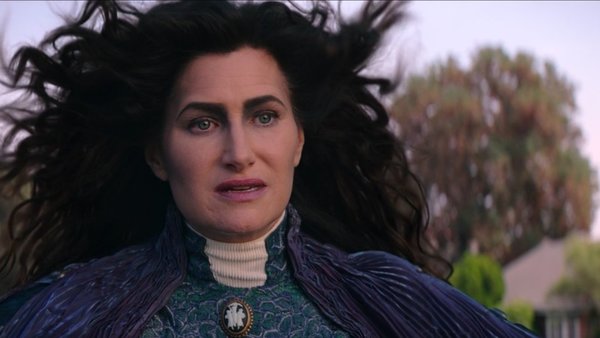 The reveal in WandaVision that noisy neighbour Agnes was in fact the witch Agatha Harkness was one of the show's best moments, and not least because Kathryn Hahn was on exceptional form in the role.
Agatha: House of Harkness was announced shortly after WandaVision's finale, promising to look more at Agatha's background and powers after her tussle with Scarlett Witch.
Though it'll surely be an interesting ride - especially with Kathryn Hahn back in the role - it seems like a fairly unnecessary spin-off, and one few will get excited about until more details are given about it somewhere down the line.