James Bond: 10 Realistic Choices To Be The Next 007
9. Damson Idris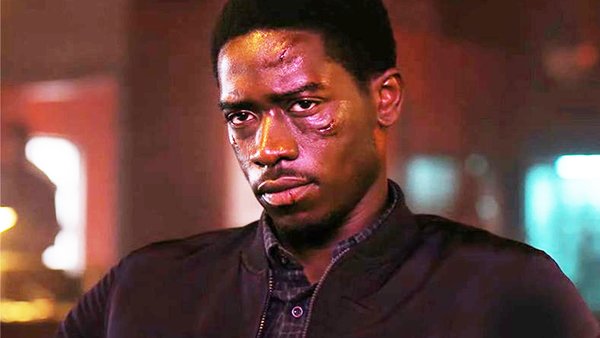 Damson Idris is unique in that he is better known within the United States than in the United Kingdom. In what is largely considered to be an irregular position to be in compared to his fellow entries, fans of Damson's work know he's the real deal. The spearhead of FX's stellar crime drama Snowfall, and with appearances within projects such as Black Mirror and The Twilight Zone to name only a few under his belt already, Idris is on course for big things indeed, and why not add James Bond into the mix?

The 31-year-old has an abundance of attributes needed to portray a man as complicated and multidimensional as Bond. He's good-looking, the right age, handy with a gun, and the subject of style shouldn't be a problem; he is a model for Prada after all. There's no denying Snowfall is where Damson has made a name for himself, and for good reason. He's a terrific actor whose on-screen ability is truly top-tier.
Idris' iteration of Franklin Saint depicts a driven and fearsome individual at war with himself, and Franklin isn't afraid to confront the demons that occupy his psyche. Saint is indeed no saint by any means, but neither is 007 and that makes for an exciting prospect. The catch? Cinematic experience and existence. The Londoner is largely yet to showcase his televised expertise on the silver screen, but we think he'll do just fine on that front in the future as or away from Bond.